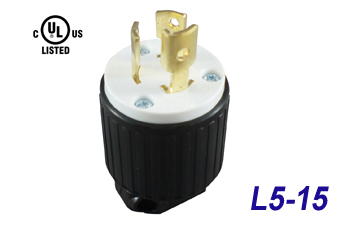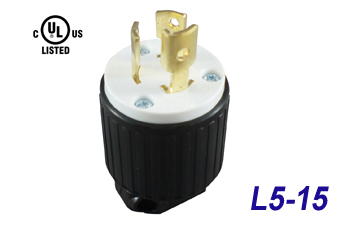 Product Description
15 Amp, 125 Volt, NEMA L5-15, 2 Pole, 3 Wire, Industrial Grade Locking Plug, Grounding
The locking plug wiring devices are designed for industrial and commercial applications. The nylon housing of insulated design shields exposed metal parts on hand-held side. The industrial strength contacts resist heat rise, provide excellent conductivity. The internal dust shield design keeps terminals free of contaminants.
Industrial Specification Grade Locking Plug
Twist-Lock Plug
Locking Type Plug
Product Specifications
| | |
| --- | --- |
| Configuration | 2-Pole, 3-Wire Grounding, NEMA L5-15 |
| Wiring Method | Back Wire |
| Rating | 15A 125V, AC 60HZ |
| Terminal Accommodation | #14 AWG |
| Material | Nylon |

●Related Products

LONG KUANG is a brand of Yon Yu Eelectric, provides NEMA 15A Locking Plugs with high quality products and professional service. Our factory located in Taiwan approved by ISO 9001 and we offer professional design, developing ability, product diversification, and OEM solution are welcome.
If you have interested in our NEMA 15A Locking Plugs, please inquire with us or further contact us about your customized requests or needs.